Tangem Wallet Cards 3 Pack
What is the Tangem Wallet?
The Tangem Wallet is a type of cryptocurrency hardware wallet that allows users to store their cryptocurrencies offline on a physical card. The Tangem hardware wallet card itself is a small credit card-sized device that can be connected to a smartphone or computer via NFC. The wallet generates a unique private key that never leaves the card, which helps to ensure the security of your cryptocurrencies.
The chip inside the Tangem card is EAL6+ certified by Common Criteria.
Currently, the Tangem Wallet supports more than 1000 cryptocurrencies on 13 blockchains. With the Tangem Wallet you also have access to DeFi, NFT, DeEx and more through 100+ dApps (decentralized applications).
The Tangem Card is also IP68-certified, meaning it is dust-proof and water-resistant and has a service life of at least 25 years.
Innovative, easy to use, small, secure, and durable--that's how we would describe the Tangem Wallet.
What can you do with a Tangem Wallet?
With Tangem hardware wallets, you can buy and sell cryptocurrencies using Apple Pay, Google Pay, and credit cards.
You can also use it to access hundreds of decentralized services, which allow trading on exchanges, issuing loans, borrowing funds, working with NFTs, and much more.
How does a Tangem wallet card work?
After pairing your Tangem card to the Tangem wallet app (see instructions below), your card becomes the key to your wallet. Simply tap the card on your phone and through NFC communication you will be granted access to your crypto wallet. You're now ready to begin buying and selling digital assets.
Are Tangem cards secure?
The Tangem Card is one of the most secure and durable crypto hardware wallets on the market. Its chip has been certified at the highest level by Common Criteria, EAL6+, and its firmware has been audited by Kudelski Security.
The wallet uses industry-standard security measures, such as encryption and two-factor authentication, to protect your funds. In addition, all private keys are stored on the Tangem Card themselves, so they can never be exposed to a third party.
The bottom line: Tangem cards and wallets have rock-solid security.
Are Tangem cards durable?
The wallet is the only hardware wallet that is IP68 rated, meaning it is resistant to water and dust. It can withstand temperatures from -35C/-31F to +85C/+185. This makes it an ideal choice for storing your cryptocurrencies.
How to set up a Tangem Wallet
There are only 4 simple steps to setting up your new Tangem Wallet account:
Step 1: Download the Tangem App from either the Google Play Store or the Apple App Store.
Step 2: Create your wallet by holding your Tangem card over your phone. Via NFC technology, your private key will be generated and permanently stored within the card's chip.
Step 3: Load your funds by either using a blockchain wallet app, sharing your address/QR-code, or using another Tangem card.
Step 4: Check your balance in the app – it will be updated when the transaction is confirmed. You can also check the number of confirmations in the blockchain explorer directly from the app.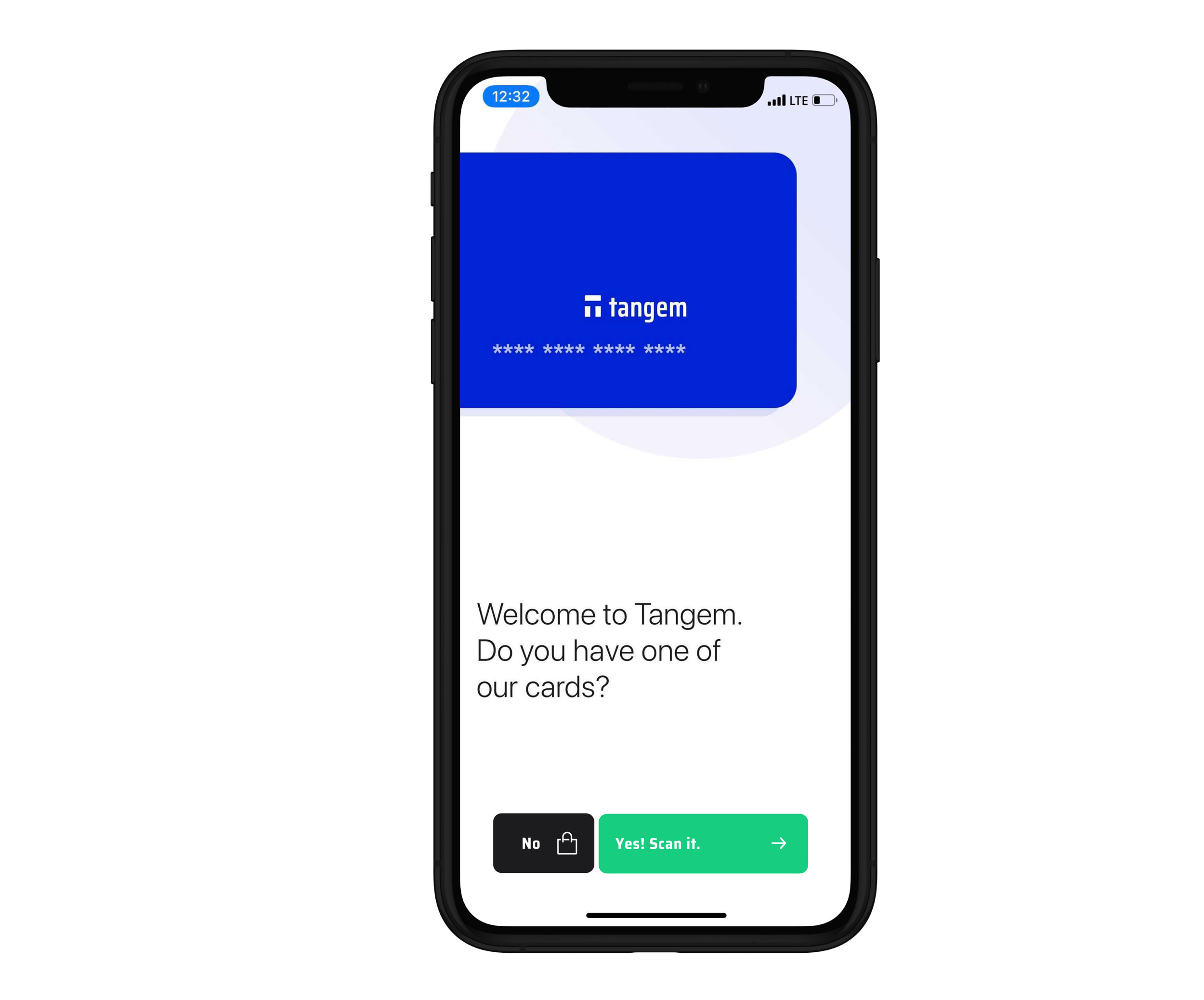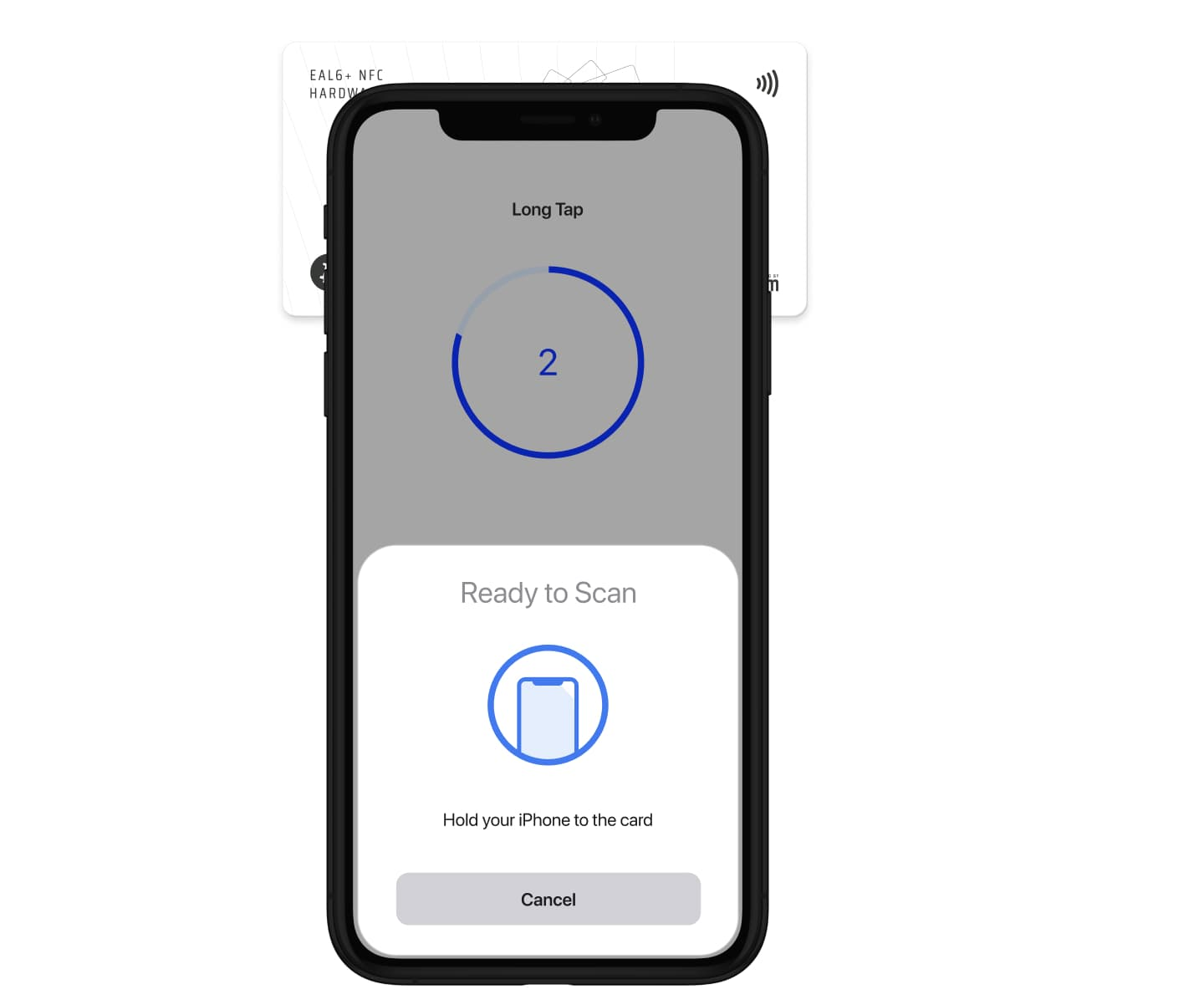 Can I use the Tangem Wallet with any cryptocurrency?
No, not all cryptocurrencies. Currently, Tangem is compatible with more than 1,000 cryptocurrencies including Bitcoin, Ethereum, Ripple, Litecoin, and Cardano. However, we expect that Tangem will add support for additional cryptocurrencies in the future.
What happens if I lose my Tangem card?
We recommend that you purchase two or three Tangem cards as a means of backing up your hardware wallet. The Tangem app allows you to connect up to 3 cards to your wallet. All 3 cards will have the same capabilities and allow you to access your Tangem wallet and funds.
For an additional layer of protection to your hardware wallet, you can also set an access code for your card. In the event you forget the access code, you can restore it with an additional previously connected card.
What's the difference between a Tangem Wallet and a Tangem Note?
A Tangem Wallet is a mobile application that allows you to manage your cryptocurrencies stored on the Tangem Wallet cards. The app provides an easy and user-friendly interface for performing the most common operations with the cryptocurrency, such as checking the balance, sending coins to another wallet, or cashing out to fiat currency.
A Tangem Note is a physical card that stores your cryptocurrencies offline in a secure chip. The Note is tamper-proof and immune to hacking, making it an ideal way to store your coins for long-term storage or everyday spending. Thanks to the NFC technology, the Tangem Wallet can communicate with the Tangem Note and perform all supported operations without ever exposing your private keys to the network.
Which DeFi apps is Tangem compatible with?
Tangem wallets are compatible with many well-known DeFi apps and protocols such as Uniswap, Opensea, Rarible, Compound, PancakeSwap, Zapper, Aave, Curve, 1inch, SushiSwap, Trader Joe, Spookey, Yearn Finance, Oasis App, Bancor, Balancer, and more.
Tangem Card Specifications
Dimensions: 85.6 x 54 x 0.6 mm
Weight: 5 grams
Material: PET (polyethylene terephthalate
Processor: Samsung S3D350A
Fabrication: 65 nm
Antenna: copper coil, energy harvesting
Interface: NFC ISO 14443 A. 13.56 MHz
Cryptography: 3 DES, AES, RSA, ECC
Elliptic Curve: secp256k1
Certifications: CCRA EAL6+, IP68
Security Audit: Kudelski Security
Firmware Audit: Kudelski Security
Compatibility: Android & iOS via NFC technology
Durability: 35C/-31F to +85C/+185
Coin Compatibility & Specifications
COINS SUPPORTED
Bitcoin (BTC), Bitcoin Cash (BCH), Bitcoin Gold (BTG), Ethereum (ETH), Ethereum Classic (ETC), All ERC20 Tokens, Litecoin (LTC), Dogecoin (DOGE), Zcash (ZEC), XRP (XRP), Dash (DASH), Stratis (STRAT), Komodo (KMD), Ark (ARK), Expanse (EXP), Ubiq (UBQ), Vertcoin (VTC), Viacoin (VIA), Neo (NEO), Stealth (XST), Stellar (XLM), Hcash (HSR), Digibyte (DGB), Qtum (QTUM), Peeercoin (PPC), PivX (PIVX), PosW (POSW), Bitcoin Private (BTCP), ZenCash (ZEN), Woleet, Nano, Nimiq, Zcoin (XZC), Tron (TRX), POA Network (POA), Wanchain (WAN), Vechain (VET), Ontology (ONT), Kowala (KUSD), Icon (ICX), Particl (PART), Rootstock (RSK), Waves (WAVES), Rise (RISE), FIC Network (eFIC), Pirl (PIRL), EOS (EOS), Akroma (AKA)
SPECIFICATIONS
Materials: Brushed Stainless Steel and Plastic
Operating System Compatibility:
Windows (8+), Mac (10.10+), Linux or Chrome OS. Requires Google Chrome or Chromium, and one USB port to plug in your Ledger Nano S
Dimensions & Weight:
Dimensions: 98mm x 18mm x 9mm. Weight: 16.2g
Microcontrollers & Connector:
Connector: USB Type Micro-B
Certification level: CC EAL5+
Chips: ST31H320 (secure) + STM32F042
Do your hardware wallets come with a manufacturer warranty?
Yes.
Because we are authorized retailers of all the hardware wallets we sell and have close partnerships with these companies, all of our products come with the full manufacturer warranty.
What do I do if my device is lost or stolen?
If your device were to fall into the hands of a third party, a PIN number will prevent them from accessing your funds.
As long as you have your 12, 18 or 24 word seed, you can enter it into any compatible software or hardware wallet and recover your assets.
Why is it important to buy from an authorized retailer?
Hardware wallets are known for their improved security for digital assets over software wallets and exchanges that are susceptible to hackers and security lapses.
But the security of hardware wallets is useless if you cannot trust the seller who is selling you a new or used hardware wallet. Recent stories have emerged claiming that unauthorized wallet resellers on platforms like eBay and Amazon can tamper with the wallets and steal assets completely unbeknownst to the consumer.
It is wise to purchase exclusively from exclusive authorized resellers such as The Crypto Merchant, to ensure the safety and authenticity of your hardware wallet.