Discover how Bitbox is revolutionizing blockchain storage and safeguarding your digital assets. Learn how Shift Crypto's Bitbox empowers users with enhanced security and seamless cryptocurrency management.
Blockchain technology has emerged as a progressive force, disrupting various industries and revolutionizing the way we store and transfer digital assets. With the rapid growth of cryptocurrencies, the need for secure and user-friendly storage solutions has become paramount. Enter Bitbox, a game-changing innovation that is transforming the landscape of blockchain storage. In this article, we will explore Bitbox's power and how it protects our digital wealth.
The Evolution of Blockchain Storage:
During the nascent days of cryptocurrencies, securing digital assets posed significant challenges. Wallets were often complex and susceptible to hacking attempts, leading to substantial financial losses. However, as technology advanced and the demand for secure storage solutions intensified, companies like Shift Crypto introduced the Bitbox, a sophisticated, secure, and user-friendly electronic wallet.
Enhanced Security Measures: 
Bitbox sets new standards in security with state-of-the-art encryption and verification protocols to safeguard private keys from unauthorized access. The device incorporates a secure chip and tamper-evident packaging, ensuring the utmost protection against physical compromise. Additionally, Bitbox utilizes a dedicated secure element, effectively isolating sensitive data from potential threats. Discover Bitbox's comprehensive security features and embark on a journey of secure cryptocurrency management.
User-Friendly Experience:
While paramount emphasis lies on security, Bitbox delivers a seamless user experience. The device boasts a user-friendly interface, catering to both novices and experienced users in managing their cryptocurrency holdings. Unlock Bitbox: Secure Your Crypto Journey! Explore Now!
With Bitbox's compatibility across multiple platforms and support for various cryptocurrencies, users gain unparalleled control over their digital assets. Experience the convenience and efficiency of Bitbox as you make transfers and monitor your portfolio. For comprehensive details, visit our website and unlock the true potential of Bitbox.
Empowering Self-Custody: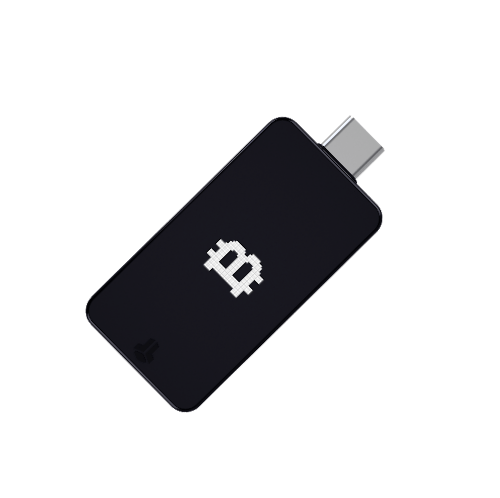 Bitbox hardware wallet is thoughtfully designed with self-custody in mind. By securely storing private keys offline, users retain full control over their funds, removing the reliance on third-party custodial services. This self-empowerment aligns with the decentralized ethos of blockchain technology, fostering true ownership and sovereignty over digital wealth.
Integrating Bitbox into Your Crypto Journey:
Whether you are an individual user, trader, or blockchain enthusiast, Bitbox plays a pivotal role in your cryptocurrency journey. Functioning as a personal vault, Bitbox offers unparalleled peace of mind and protection for valuable digital assets. Supporting a wide array of cryptocurrencies, including Bitcoin and Ethereum, Bitbox emerges as an essential companion in your crypto endeavors. To purchase your own Bitbox and experience the revolution in blockchain storage, visit our website today!
Conclusion:
In conclusion, Bitbox represents a significant advancement in blockchain storage, containing security, user-friendliness, and self-custody in a single device. As we embrace the revolutionary potential of blockchain technology, Bitbox empowers users to secure and manage their digital wealth effectively. Embrace the transformation in blockchain storage, and take charge of your financial future with Bitbox. 
Bitbox hardware wallet represents a significant advancement in blockchain storage, containing security, user-friendliness, and self-custody in a single hardware wallet device. Bitbox hardware wallet helps users protect and control their digital wealth by using blockchain technology.