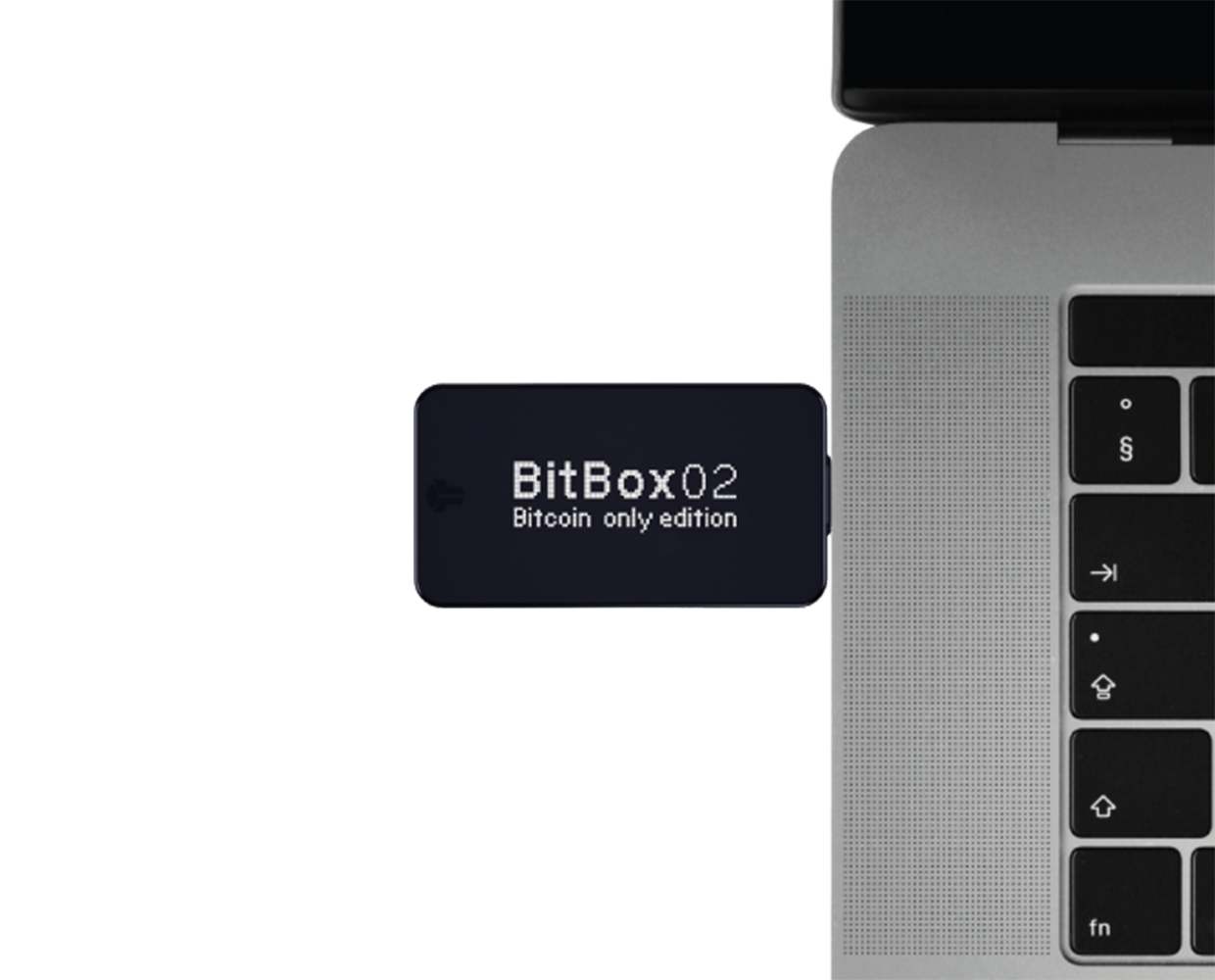 Minimalist Swiss-Designed Hardware Wallet for Bitcoin Maximalists. 
TheBitBox02 hardware wallet by Swiss brand Shift Crypto is known for its sophisticated minimalism and ease of use. This BitBox02 Bitcoin-only edition has limited firmware and only supports Bitcoin. Less code means less attack surface, which further improves your security when storing BTC. If you own only Bitcoin, this is an enhanced security feature that keeps your coin ultra secure. A well designed app and touch gestures powered by touch sensors and OLED display enable quick setup time. Your seed phrase is automatically backed up on the included microSD card. 
Coin Compatibility & Specifications
02
Compatibility:
 Windows 7 and later, macOS 10.11 and later, Linux
03
Size:
 54.5 x 25.4 x 9.6 mm including USB-C plug
04
Weight:
 Device 12g; with packaging and accessories 160g
07
Microcontroller:
 ATSAMD51J20A; 120 Mhz 32-bit Cortex-M4F; True random number generator (NIST SP 800-22 and diehard random tests suites)
08
Secure chip:
 ATECC608A; True random number generator (NIST SP 800-90A/B/C)
09
Backup:
 Instantly on a microSD card; optionally displayed BIP-39 mnemonic seed to copy to paper 
What's In The Box?
- BitBox02 Bitcoin-only edition
- MicroSD card
- USB-C to USB-A adapter
- USB-C extension cable
- Rubber pulls
- Labelling stickers
FAQ'S
-Offline, anytime backup and recovery with a microSD card.
-Native software client avoids security risks of browser-based clients.
-Plausible deniability with hidden wallets and backups.
-Portable case filled with epoxy and packed with security.
-Subtle design avoids unwanted attention.
-Fully open source.
-On device display for secure transaction verification.
-On device touch buttons for secure password and seed entry.
-Swiss ideals; quality and privacy without backdoors.


No. Not even during the initial setup or backup. The onboard microcontroller generates a wallet using a high-quality hardware random number generator to create entropy. The onboard slot for a micro SD card allows offline backup and recovery. There is no need to expose your wallet while typing on a keyboard or displaying recovery information on a screen, leaving it susceptible to theft by key logging, screen captures, and cameras.
Unlike other hardware wallets, you can backup your wallet at anytime and as often as you like. Switch between different wallets in a snap.
We appreciate paranoia. This is why additional entropy is added to the two hardware random number generators in three ways. First, in order to remove the need to trust the hardware, we add entropy through random bytes set during the factory installation. Second, in order to remove the need to trust Shift Crypto, the firmware derives entropy from your device password. Third, the BitBoxApp also generates entropy and passes this into the BitBox02 when you create a wallet.

You can utilize a strategy of plausible deniability by enabling the passphrase feature; you will be prompted to enter a passphrase after entering the BitBox02 password. This option can be used to create different wallets. Put some change in one of the wallets to add plausibility.